What Can I Expect
To be bathed in wonderful psychic energy, You are assured of an accurate gifted authentic psychic tarot reading by a reader quite simply born with the gift of sight. This service is genuine and your reading will be given with respect and caring for you as a person. You are unique and special, an individual whose life has its own personal map of roads to be travelled upon. Throughout your journey you will come to many crossroads. There are times when you must be patient and times when you can succeed beyond.
To be treated like royalty and given the best genuine reading the universe can provide for you right now, call Sarah or Rosey or Camille or Crystal. We are a tiny little piece of the universe in a small dot in NZ who are truly tapped into the universal energy of life. Gifted, humorous, honest, caring and passionate about giving you an old fashioned reading the way readings are meant to be....
We say it as we see it and if we don't see it, we don't say it….
Need to know about a love relationship, is he/she the right one for you, is your partner loyal, when will you marry, etc you have come to the right place…
Need to know whether you will get that job, your career path or a business matter, the outcome of a court case, a family matter, children, guidance to find your true spiritual path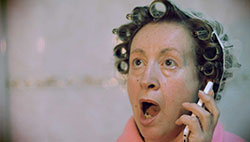 Ask absolutely anything? Its ok. Your soul is safe in our hands!
For a reading that makes you laugh, a reading that might make you cry, a reading that resonates with your soul vibration, that is delivered with love and is so acutely accurate it shocks and delights you. If there is one thing you do for yourself today give us a call. If you don't want to have a reading... don't worry that's ok too.
Sarah believes in tarot readings the olde fashioned way. By that she means if the reader is truly experienced and gifted, comfortable in her own self, the reading will flow and it will be a positive and enjoyable experience for both the client and the reader. Sarah believes too much emphasis is placed on fanciful promises by many tarot companies who read this way and that and upside down and even sideways... Really its very simple. If it is right for you then you will call. As spiritual beings we find our way to where we need to go. Let us help you to go in the right direction right now.
"We are not human beings having a spiritual experience. We are spiritual beings having a human experience"... Pierre Teilhard de Chardin
It's a good idea to talk about your situation and share this with your reader. They can do so much more for you if you place your trust in them and do not hold back.